ASSESSMENT
one
This is my assessment one project that i compared to the ove below by Salvador Dali. Click on my artwork to go to my compare and contrast chart.
This is Salvador Dali's persistence of memory oil painting on a canvas and this is the artist and artwork i used to compare mine to.
assesment two
assessment 3
artist's oar
My inspiration for my piece is the struggle actors go through because of rejection. Alot of the time people think less of actors because they have and "easy life", but the reality is that they work long and hard hours. They also deal with rejection. I used Liam Hemsworth because he's one of my favorite actors, although he was born into a family in the buisiness he still went through what every actor goes through. The emphasis is the face map then your eye moves up the handle. On the handle I drew symbols to represent what helped get him through rough times. I used the oar because it symbolized rowing himself through life. The australian pattern on the paddle represents where liam is from, Australia.
assessment 4
Dear journal,
I was looking at my piece today and i realized what it ment and why i made it. I wanted to show the inportance of time by putting a heart which shows importance because the heart is one of the most important organs in your body. My piece ended up representing a persons life. The black i painted inside of the holes represents someone on the inside, everyone has their secrets and weak spots but most people don't show it. Most people only show happpiness represented by the colors on the outside of the box. At times sadness and darkness will show through and that's what i really liked that the holes represented.
Something else i realized is that the depth the holes give it contrasting with the black inside and the colors on the outside. My heart shows value by the diferent shades of black and white. I just wanted you to see what i saw in my piece and how it may be different from what you see.
See you next time,
Natlia Alvarez
Powered by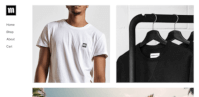 Create your own unique website with customizable templates.